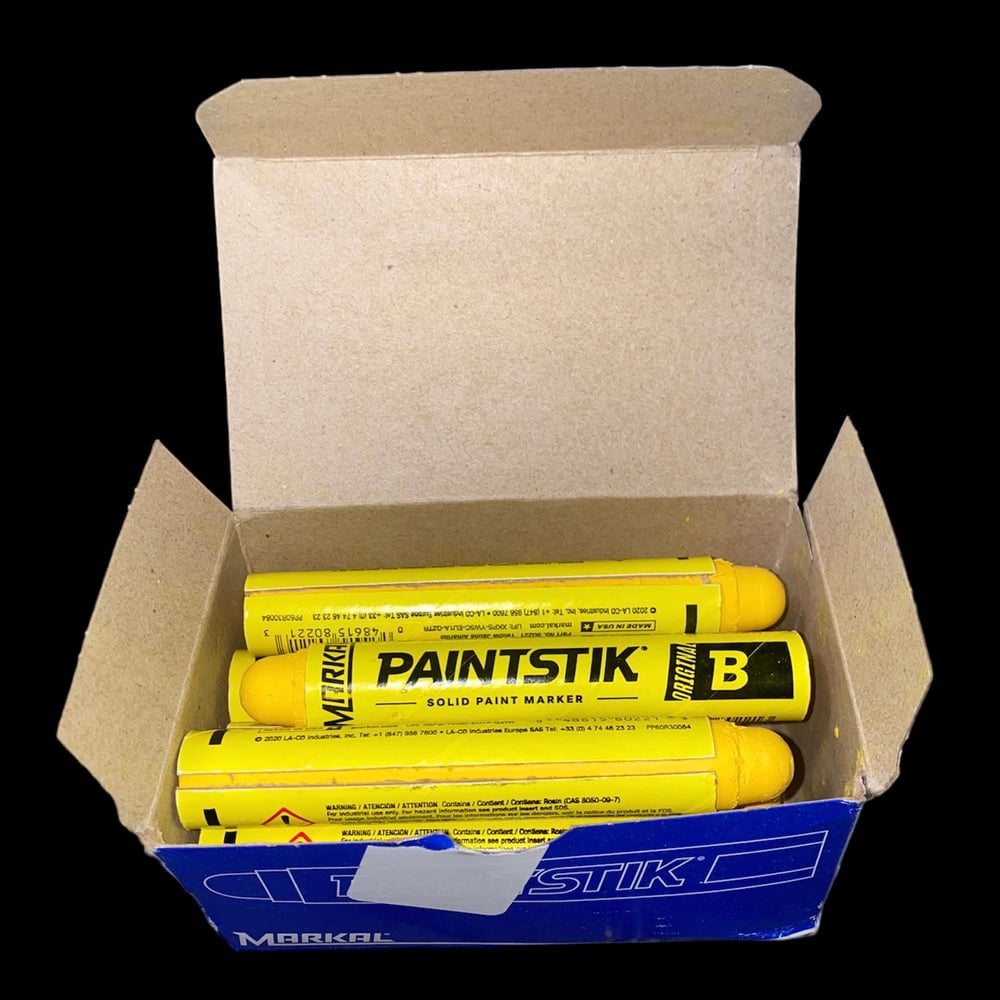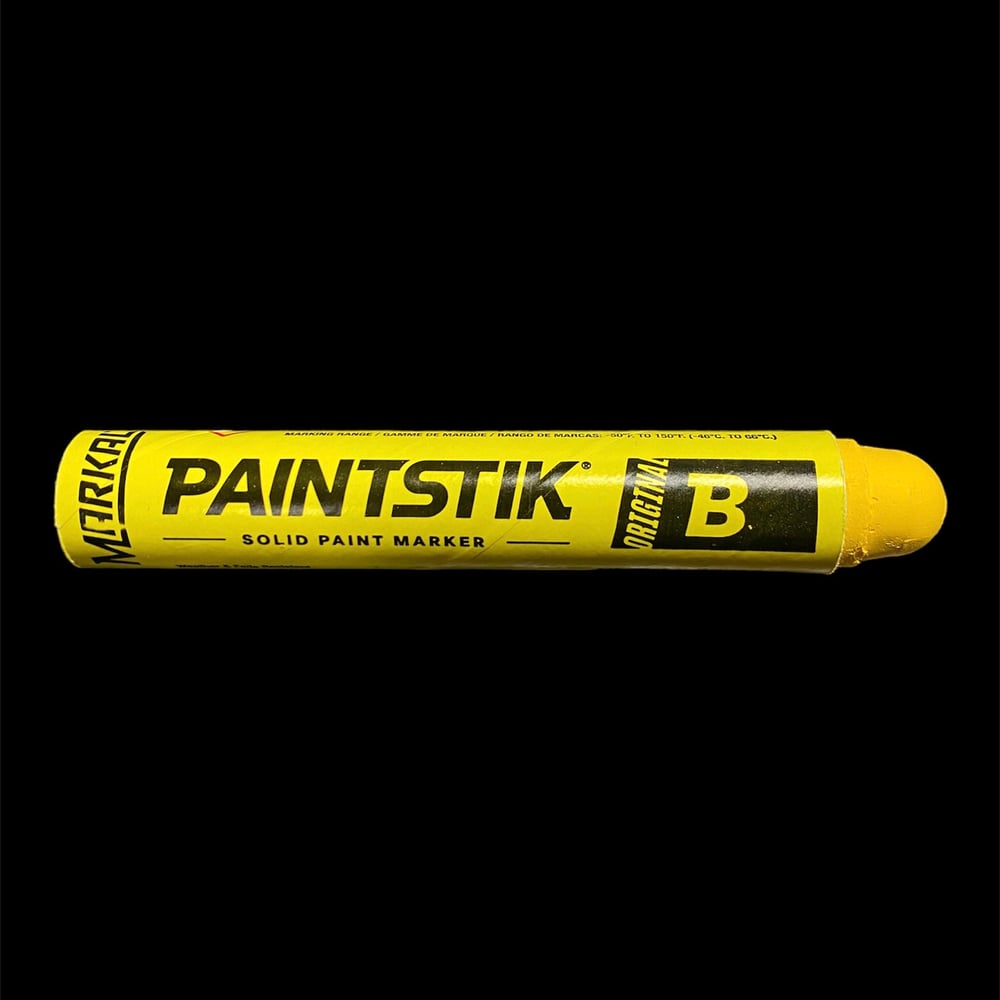 Markal B
Accidentally purchased a box of 24 and not 12
Favorite solid paint stick
Yellow
Created for very rough surfaces such as forgings, castings, concrete, glass, plastic and lumber, the B-E Paintstik marks a wider line more clearly seen on cold, wet, dry or oily metal or wood surfaces.
*OPTIONAL* If you don't finish one, either melt a candle or a crayon on top to keep it from drying.
Heads up: it might break in shipping, however this does not render the product to be useless. It can still be used no problem.